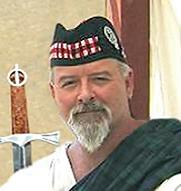 Custom handmade knives and high performance cutlery for hunters, collectors, and chefs
Michael H Mara sales@radharcknives.com
(708) 969-2424
Follow me on Instagram and Facebook
All of my knives are high performance tools, designed to be used, and have a lifetime guarantee. If any of them fails during my lifetime, due to defects in materials or workmanship, I will repair or replace them free of charge. Return shipping will be at the customer's expense. This warranty does not cover damage due to misuse, abuse, or neglect on the part of the customer, at my discretion.
Special note on the flintknapped (Neolithic or Primitive) knives. While these are functional knives, and sharp, the materials used in the blades will not stand up to the hard use that the steel blades will. Obsidian or glass will break if subjected to lateral stress, dropped, or used hard. The lifetime guarantee does not apply to this line of knives.
I do not offer refunds based upon customer ignorance or not paying attention, 'sudden financial issues' or other buyer issues. All of my knives are described in great detail and there are plenty of photos on each web page, showing the knives very clearly. If it is not what you want, don't buy it. Returns are only accepted because of a defective product, as described above.
To arrange a purchase, you may either email or phone me, or simply purchase a knife immediately with PayPal. On each Available Knife page, right below the knife description and price, there is a Buy It Now button. Clicking on that button will take you right to PayPal, with the amount already filled in for you, including shipping and sales tax (if applicable). You do not need to have a PayPal account, you can simply use any major credit or debit card, and it will be securely processed by PayPal, for your safety. PayPal does not charge the buyer for the transaction. As soon as the transaction is completed, I will be notified via email and will process and ship your order quickly.
I also accept money orders and personal checks. Personal checks require 2 weeks to clear. Payment must be verified before the item will be shipped. 8% tax is charged on sales to Colorado only. Out of State sales do not require us to charge sales tax. Shipping is $15 within the Continental USA. Insurance is included with every shipment, to simplify things and assure a worry-free transaction.
I am happy to ship internationally. I have sold and shipped knives to Australia, New Zealand, Britain, Canada, Denmark, Switzerland, Germany, Scotland, Malaysia, Iceland, and other countries. I check first to see if there are any import restrictions in the destination country, and international shipping tends to run between $35 and $95 (with insurance).